NPR recently posted an original piece (see their full story here) that was essentially a photo diary of coffee farmers in Uganda.
Cameras were given to a handful of Ugandan farmers.  These Ugandans had never used cameras before.  This gave quite the inside look that NPR likely would not have received if they approached the situation the way most journalists do.
Uganda is not big on the international coffee scene.  This makes the hit that coffee farmers are taking all the more difficult for these Ugandans.
Coffee Farming Related Pictures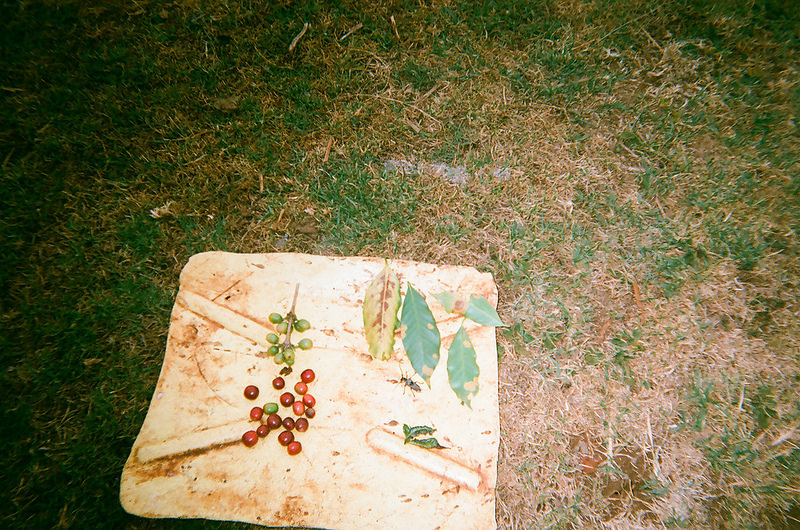 If you look closely on the right side of the block, you can see a beetle there.  This beetle is wreaking havoc on coffee harvests in Uganda.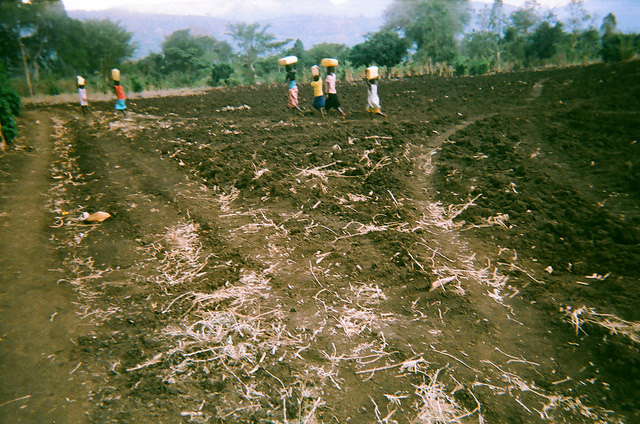 Coffee farmers in Uganda labor over things we take for granted.  Fetching water is not just for the coffee plants, but for the taller trees that they plant near the coffee plants to provide the coffee plants with the necessary shade.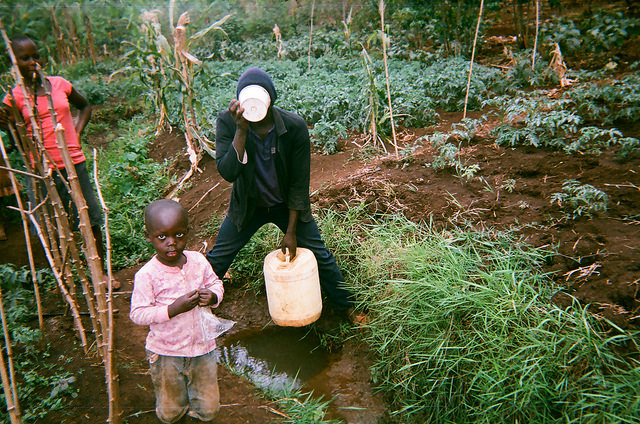 With one picture of water coming from a larger hole, seeing this man gather water for his own drinking from this smaller dirty hole really puts things in perspective.
These pictures are not meant to be disturbing.  This is simply a look into their lives.  These pictures are simply a photo diary of sorts.
Daily Life Pictures
And some of the pictures are with happy smiling children and not particularly focused on their coffee farm: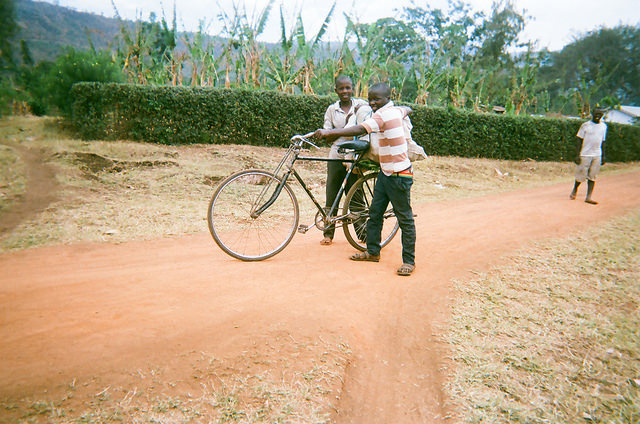 And others are of the coffee farmers in Uganda spending time around their homes: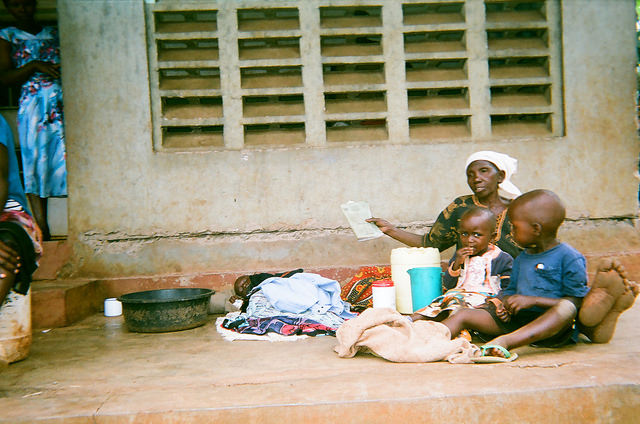 or in their homes, showing off their furniture and television set: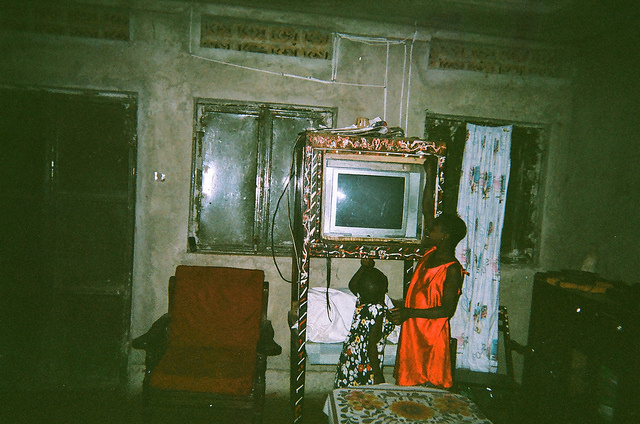 It is truly an intriguing look into the lives of coffee farmers.  Lives that we likely never really considered when hitting our snooze buttons and eventually dragging ourselves out of bed to reach for our morning cup of coffee.
Hard Work Pictures
The coffee farmers in Uganda often carry heavy bags of coffee around by hand: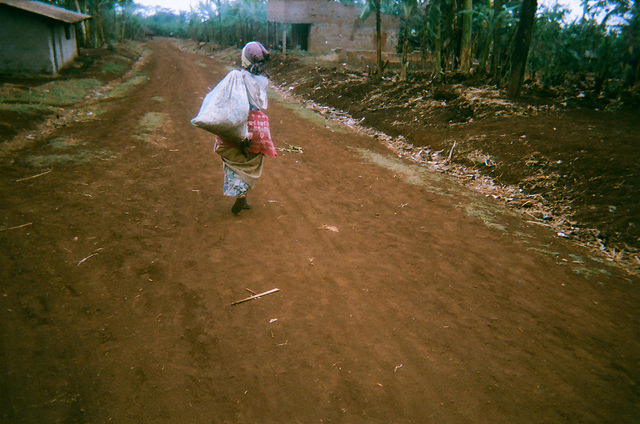 Or weighed by the back of the coffee farmers' homes: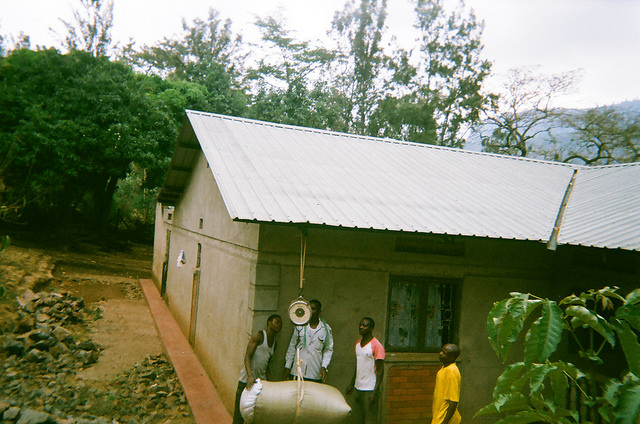 And the care that goes into growing them in the first place.  Many of these plants were planted 100+ years ago by their family.  You can see the care that goes into something as simply as weeding: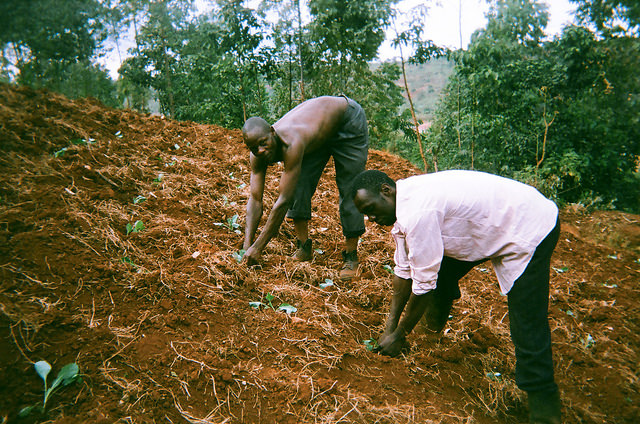 When you see these pictures, hopefully it does for you all a little bit about what it did for me.  Made me think about the work that truly goes into the coffee that many of us take for granted.  To worry a bit more about the climate that is wrecking their farms.  And to perhaps pay a bit closer attention to working directly with farmers to insure a fair trade coffee situation.
Match Made Coffee has yet to utilize a Ugandan coffee in our subscription box.  I don't know if this should encourage us to do so, or to not do so.
What do you guys think?  Let us know here, or on Facebook.
Thanks for reading.
For the full album of 48 pictures, check it out here.