You've got questions? 
We've got answers.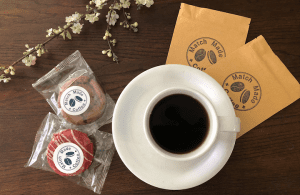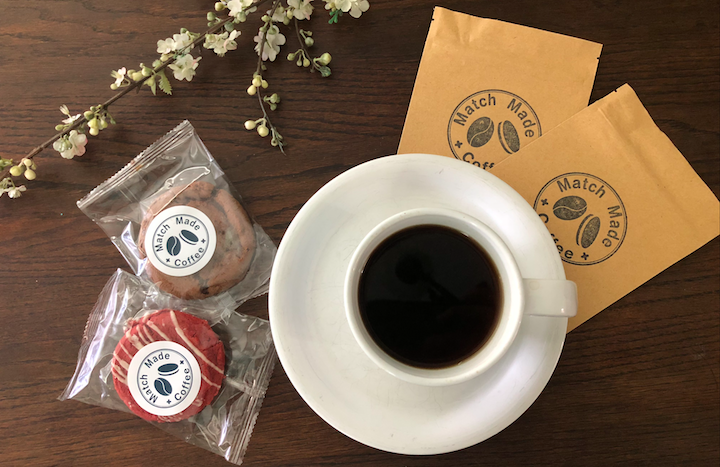 Your Subscription
Get or Gift
We get it. This is the perfect gift for the coffee lover in your life. So we've added the "gift" option at the end of checkout, which allows you to add a gift message for your recipient. They'd probably like to know who to be eternally grateful to.
Delicious Duo x 2
Each box includes 2 perfect pairs of coffee and cookies. That's more than enough to become addicted, so watch out for that.
Changing Your Subscription
You can make changes to your subscription at any time. Log in to your account and skip a month, cancel, or make another subscription. You can also send us an email at info@matchmadecoffee.com and we can complete the changes for you. We like to be helpful like that.
Your Shipping
First Box
We process everyone's boxes together once per calendar month starting on the 15th.  After that cutoff date, we make sure your goods are roasted, baked, prepared and shipped by the 22nd of that month.  All orders placed after the 15th will be shipped with the next month's batch. We ship only once per month to ensure we go from farm to cup as quickly as possible, while also getting bulk pricing to pass on savings to you.
All Subsequent Boxes
All renewal charges occur on the 15th of the month and will be shipped by the 22nd.
Planning for The Box's Arrival
Once your box is mailed you will receive an email with the tracking number via USPS.  If you ordered a gift and included the gift recipient's email and a gift message, we will send an email with that message once the box has shipped.
Your Pairings
Coffee
We partner with roasters across the globe and curate the best craft coffee roasts to include in each of our boxes. Beware though, this isn't like your grocery store coffee– these have flavors your taste buds can feel and fall in love with. Each coffee roast measures 2oz  – the perfect amount for a large full pot of coffee (or two, if you're sparing).
Cookies
We have partnered with the bakery of your fantasies to offer some of the most mouthwatering cookies on the planet. Seriously. The cookies are baked to order and package sealed for peak freshness. Each gourmet cookies weighs approximately 2.2oz, and could technically be great for sharing too– if you have that kind of willpower.
Coffee Pairings
Each of your coffees will include a flavor note guide that will describe the roast, as well as their match made in cookie heaven. Goodbye wine and cheese, hello coffee and cookies.