Chances are that you have a coffee lover in your life. Chances are also pretty good that they would sooner take a bullet than give up their coffee habit. The coffee lovers in your life are likely very particular as well. Here are the best coffee lover gifts we found around the Internet.
This is the perfect gift for many reasons.  First off, it is 15 ounces.  Not only is that hefty, but it is just short of a 16 ounce pint, so the coffee lover in your life can pretend it is not a problem.  Alcoholics have problems, and they drink from 16 ounce glasses.  Coffee drinkers are classy and drink from 15.
Not only that but most coffee lovers really cannot deal with the world until they are well into a serious mug of coffee.  Chances are that someone will try and hassle them before they are ready, at which point the mug says it all.  Bonus points if the coffee lover you are gifting this to works in an office and has frequent meetings.
Forgot the gift baskets of yesteryear.  Gift baskets get filled with everything from fruit, to cured meats, and everything in between.  But, what about a gift basket full of stuff that people actually want and use on a daily basis?  Or, if your coffee loving gift recipient is anything like us, stuff they want and use multiple times per day.
Combine the fanciness of gift baskets, with the contents of something useful, and you won't go wrong.  Wine Country Gift Baskets is your hero in this case.
This isn't quite the same as that one Seinfeld episode.  You know, the one about making a coffee table book about coffee tables?  Well, this page turner can fittingly go on a coffee table, of course.  But, more importantly to your coffee loving giftee, it teaches them how to make better coffee.  What better gift could you give than have a coffee lover experience greater depths of coffee than ever imaginable?  And, maybe if you snag one here on Amazon, you'll enjoy the fruits of your giftee's labor when they make you coffee.  How awesome, right?
For the coffee connoisseur, they are almost certainly going to be a fan of Kona coffees.  If you are unfamiliar, Kona coffees are a Hawaiian delight.  These coffees are known for their different flavors, and their premium quality.  Learn more about Kona coffees and check out some of the pricing here.
This is for the more tech savvy coffee lover in your life, and has been a hit with many in those circles.  Do you know anybody with Bitcoin?  Do the wild fluctuations in Bitcoin pricing keep them up at night?  This mug solves all of that!
Mind you, it does not solve the problems by stabilizing Bitcoin.  It simply gives them a reason to drink lots of caffeine so that they can blame their lack of sleep on that rather than the moody cryptocurrency marketplace.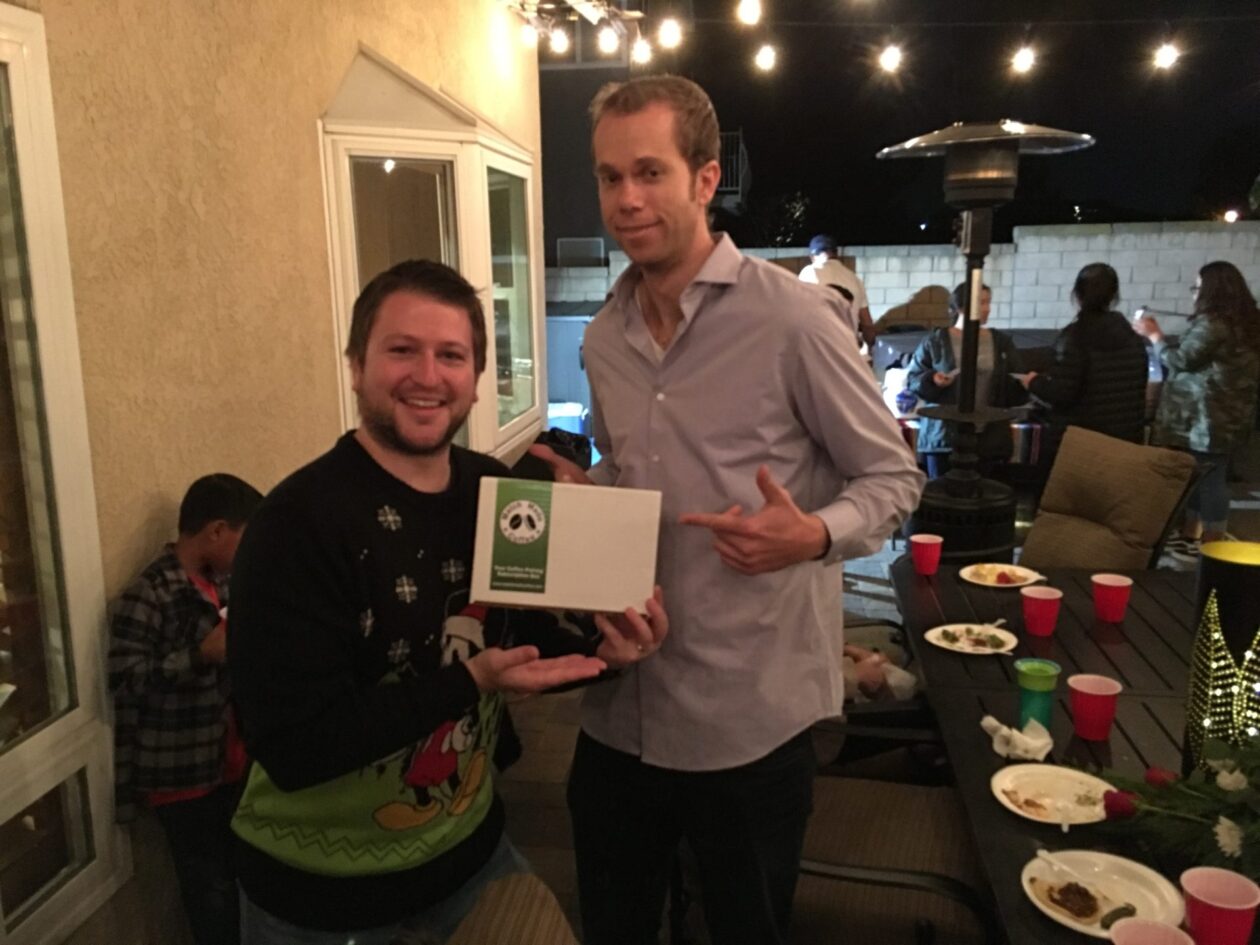 Lets face it: coffee is bitter.  There is a reason why people used to have donuts with their coffee back in the day.  And there is a reason why most coffee shops offer sugary coffee drinks that can kick start diabetes.  Sweet food tastes great when contrasted with bitter coffee.
Match Made Coffee pairs craft coffee with gourmet cookies, much like wine and cheese get paired together.  For the coffee lover with a sweet tooth, you can't go wrong with a subscription.