Boost Your Energy Levels
These days it is easy to get caught up with work, family, friends, entertainment, and a bajillion other things all fighting for our attention. It seems like we sleep fewer hours each day, while also squeezing in more things than ever. It is more important than ever to find ways to boost your energy levels. Check out these great finds and see what helps get you in the flow.
Prama is the techno gym of the future.  If it can be a drag to drag yourself to the gym and move around a bunch of heavy weights and hustle on a treadmill, then the Prama gym might be for you.
Prama is like your entire gym turned into a tablet computer, and you get to break a sweat and have fun at the same time.  With lights and tracking and all sorts of programming, you are sure to think that gym time is more like game time.  Whether you are looking for strength, endurance, HIIT (high intensity interval training) or more, Prama has a setting for you.
We all know that exercise causes your body to release chemicals that make you feel good, and counter-intuitively gives you more energy.  We also know that having fun boosts your energy supply to feel seemingly endless.  Now Prama has combined the best of both of these worlds.
Keep an eye out for this new up and coming concept to be opening up soon in a city near you.
2) Power Nap with Legs Above Your Heart
For those of you unfamiliar with Jocko Willink, you are missing out.  One of the most decorated military leaders during the war in Afghanistan and the Iraq war, he was a Navy SEAL commander who has since begun to make a name for himself for his ability to achieve.
To get a taste of this intimidating man's style, you can look at the video promo for his newest book Discipline Equals Freedom, where he espouses such things as getting up before dawn and taking extreme ownership of your life.
Although his tips get results, they might scare you away if you aren't 100% committed, to be quite honest.  However, an easy to implement tip that I came across in his book put a twist on napping. The tip was to take quick power naps, but to do so with your legs raised above your heart.
Power Napping has been shown to be beneficial in numerous ways, and Willink recommends 6-8 minutes with your feet elevated above your heart.  Gravity pulls blood down to your legs throughout the day, and this causes blood to more easily flow to your head and body.  I've tried this a handful of times, and definitely notice a difference.
Check out his podcast for a bunch of other helpful tips and interesting stories.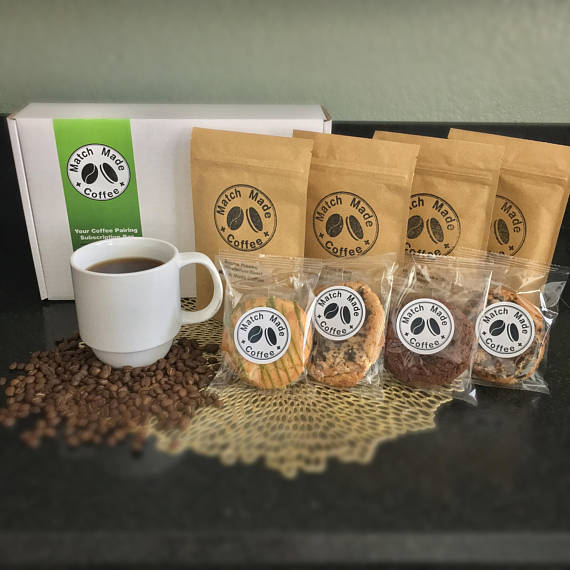 Stuck in the office?  Or perhaps need a kickstart to your day?  Coffee has long been the sought after choice for boosting your energy levels there.  But, times have changed as well.  No longer do you need to suffer through Folgers.  Nor do you need to stand in line at a Starbucks to get a coffee that is the equivalent of a caffeinated milkshake.
With the Match Made Coffee subscription service you can enjoy craft coffee delivered to your door.  These small batch coffees are flavorful and extraordinary.  And, to top it off, they also come with gourmet cookies.  These gourmet cookies are designed specifically to not only melt in your mouth, but to enhance the flavor of the coffee it came with.
So, you benefit from the caffeine boost.  You also get energy through the light snack, getting you through even the roughest days.  Take a vacation in a cup with Match Made Coffee- you'll be glad that you did.
Believe it or not, singing helps boost you into better moods, while also reducing stress.  There is a reason that a handful of songs help get you into a pumped up mood.  It is also probably why you probably sing along to them too (even if only in your head).
Yokee is a next level app available on the App Store and on Google Play.  Yokee lets you sing along to any song in any language.  Lets face it, even for some songs that we love, we might not know all of the words. We can know that it will get us into a high energy state, but maybe it is new, or you can't quite make out what the singer is saying.  With Yokee that's not a problem.
And, if you feel so inclined, you can create your own videos, and do a heck of a lot more interesting stuff on Yokee as well.
---
Do you guys have any other tips and tricks to boost your energy levels?  Share in the comments if you do, and what you think about our options posted here.