If it's hot out where you are right now, you probably really want a nice, cold drink.  But, you need your coffee too, right?  Well, fret no longer.  That dilemma has been solved with these homemade cold coffee drinks.
We have a couple quick hacks and unique options for you to both get the pick-me-up you need, while avoiding the heat of your regular cup o' joe.
1) Make Ice Cubes with Coffee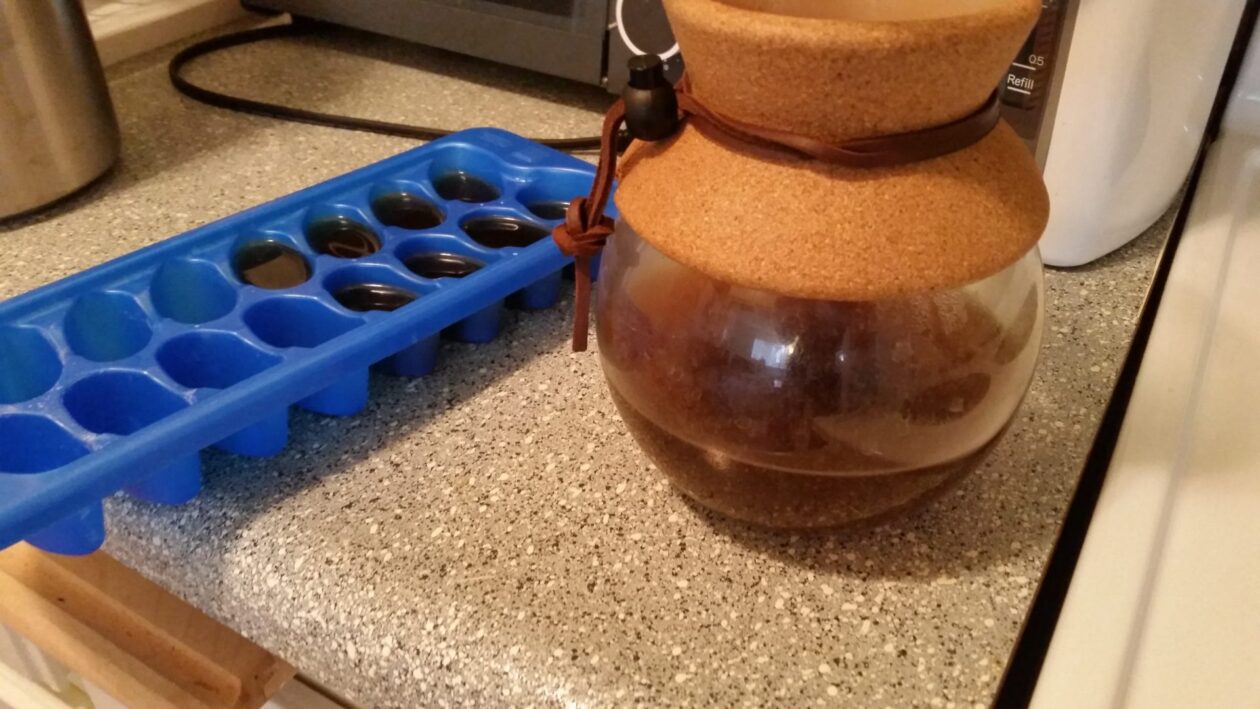 Brew your coffee as you normally would, using your brew method of choice,
Do not pour the hot coffee directly into plastic ice cube trays!  You do not want the heat to start causing any plastic chemicals from the tray to get loose in your coffee.
If you are using a coffee pot from a slow drip coffee maker, you may want to pour the coffee into a glass or metal holder and put it in the refrigerator that way.  This is because the coffee pot bottom is often incredibly hot and may damage the part of the refrigerator shelving that you put it on.
Once your coffee has cooled down a bit, pour your coffee into your ice cube tray and place it in the freezer.
It depends on how cold your freezer gets, but it will generally take between 30-60 minutes to be able to have your new coffee cubes frozen all the way through.
2) Chill Your Coffee In the Refrigerator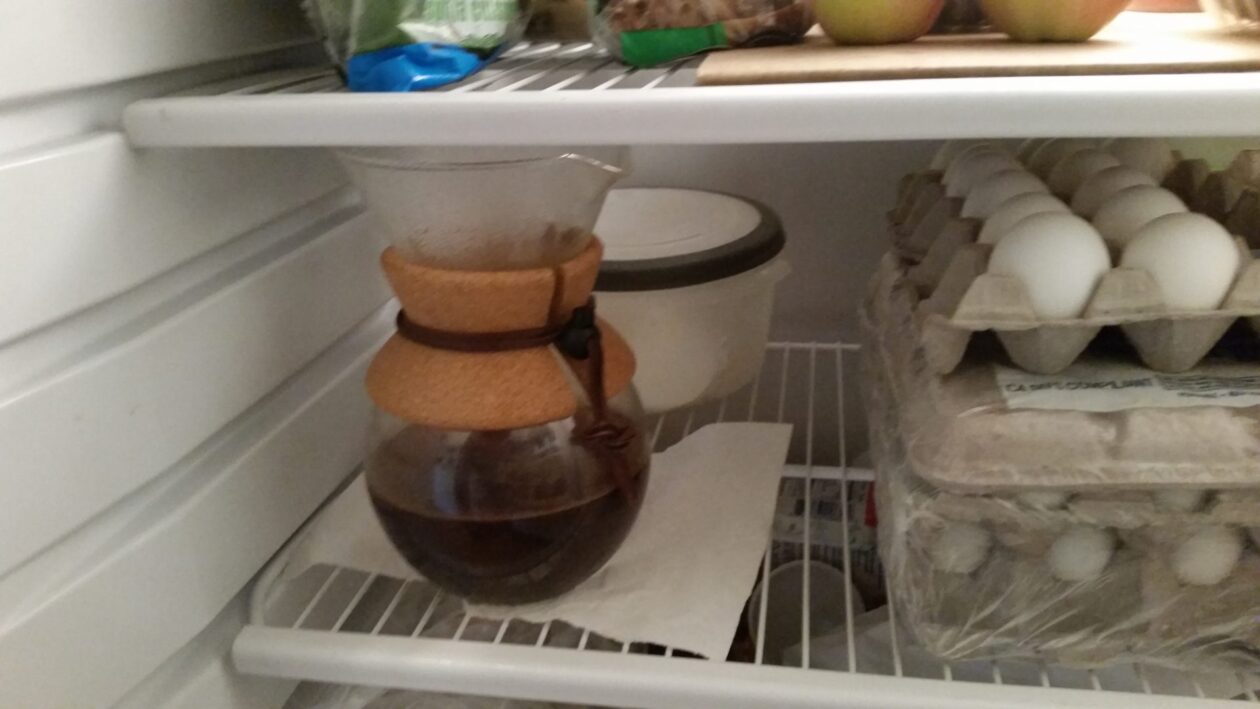 During this period of time while your coffee cubes are freezing, the remainder of your coffee should be chilling in your refrigerator.
It might sound silly having to make hot coffee first, and then to chill it.  You may be asking yourself, "why don't I just pour regular water into it?"  Which sounds like something you should be able to do, but you would ruin your homemade cold coffee drinks.  The hotness helps extract the flavors (and caffeine!) from the coffee bean, so don't skimp on that part because you are impatient.
If you are using a Chemex, as we are with the demonstration pictures, then it is incredibly easy.  Chill your coffee there, then pour the coffee into the ice cube tray to put in the freezer; and put the Chemex right back into the refrigerator.
Now, just wait, while your awesome coffee is getting ready.
Option B: The Cold Coffee Slushie
Instead of just popping your coffee ice cubes into your cold drink, load up on coffee ice cubes and put them into a blender.
This will give you a nice summer slushie treat that keeps you perky.
Add milk and other things as you normally would.
Option C: The Coffee Ice Cream Float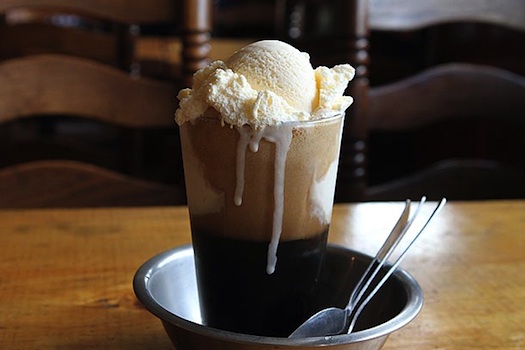 Are you feeling the need to have a delicious coffee treat to beat the heat?
For this one, there will be no need for the coffee ice cubes.  Simply take the refrigerator chilled coffee, and add the ice cream of your choice to it.  Coffee, chocolate, and vanilla flavors tend to taste the best.
Add whip cream and crumbled up chocolate on top for bonus points.
Are there any other easy to make homemade cold coffee drinks that you guys either make yourself, or would like to know about?  Let us know!