Very Offensive Mugs for Coffee
Some people just run on caffeine and swear words. Although it may not be fun to be around those kinds of people (unless you are that person), you can definitely appreciate their very offensive mugs.
These will start off relatively tame, but don't be fooled, there are some dark ones in the bunch.
Who do you know that could use one of these mugs?
Offensive coffee mugs for work
At work is where most people chug their delicious coffee. What better place to make a statement?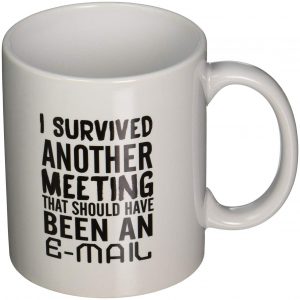 This isn't so much offensive as it is accurate. It will definitely offend your boss though, and likely earn you a trip to HR.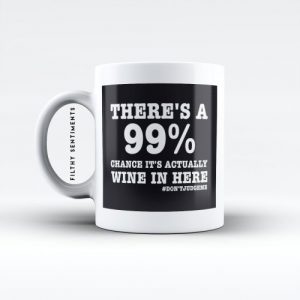 Proper responses to being called out on this mug: A) "I don't understand why you're giving me such a hard time here, I thought this was Casual Friday?!" B) "And a 1% chance of Kahlua"
Hidden meaning coffee mugs
For those that like to be sassy or feel superior to the dim-witted people who don't catch onto your mug.
Over the top cursing offensive mugs
And, what half of you came here for, are these mugs that will have your conscience frown upon you should you dare decide to giggle.
---
What other hilarious, yet very offensive mugs have you guys seen? Let us know in the comments, or on Instagram.