Top 5 Coffee Gift Baskets
Gift baskets have always been a good idea when you have to get a gift but are not sure exactly what the other person wants. All you have to know about a person to take advantage of this list is whether they love coffee or not. Check out these top coffee gift baskets and take care of your gifts today.
Depending on the time of year, your local Starbucks may or may not have gift baskets up and available. But, who likes going out and dealing with lines and crowds anyways? Ordering online is the way to go. If the person you are gifting loves Starbucks, coffees, and teas, this $59.99 gift basket is the way to go, and comes with mugs and all.
Target is known for having cute things at great prices, and their coffee box gift set is no different. A couple coffees, a gourmet chocolate chip cookie, biscotti, and a mug round out this $29.99 gift idea. Of course, you may end up wanting to get one for yourself too, just in case.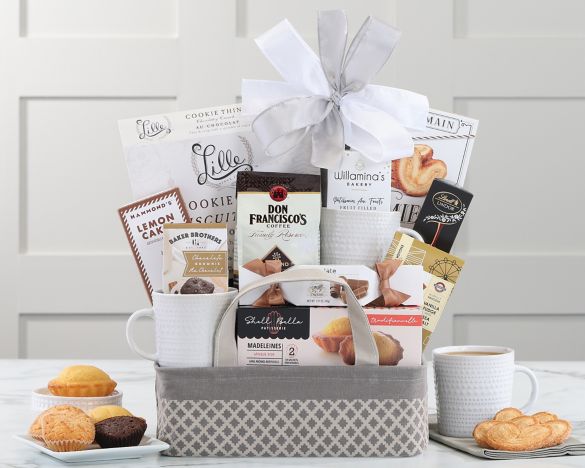 Some people like to mix up their morning drinks. Sometimes you want the strong coffee kick. Other times you want to mellow out with some tea. And, then there are the times that are extra cozy and require a hot mug of cocoa. This $39.95 gift basket from Wine Country Gift Baskets covers all of the bases.
For the uninitiated, Harry and Davids are the undisputed kings of fancy gift baskets. This breakfast basket comes from a more holistic angle and provides not just the coffee, but pancakes, syrup, English muffins, scones, and more. For $89.99 you are delivering the full breakfast experience to your gift recipient.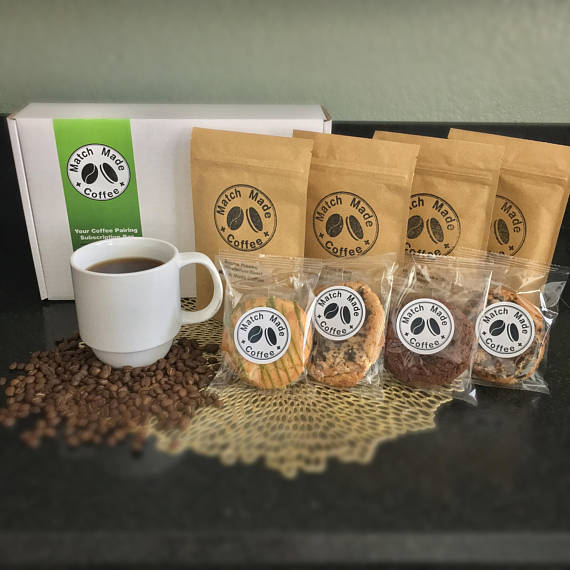 Although you can get just one coffee gift box from Match Made Coffee, a subscription tends to stand out a lot more. Since the boxes are reasonably priced starting at $19.99, including shipping, it won't break the bank to send a few months of boxes. Your gift recipient definitely will not mind getting coffees and cookies paired together more than once.