Subscription Boxes for Caffeine Lovers
We all know that subscriptions make the best gifts, right?  A regular gift comes just once and is one of many gifts that the gift recipient receives all at once.  If you really want to stand out, get them a 3 month subscription for one of these gifts below.
They will be caught off guard by your amazingness not just once, but twice.
And, if your giftee is addicted to caffeine, then you have come to the right place.  Here is our list of the 4 top gifts for caffeine lovers:
Is your gift recipient's caffeinated beverage of choice energy drinks?  Then look no further, you have found your gift.  Energy Supply Company ships 6 drinks per month in one killer subscription.  And these aren't just any ol' energy drinks either.  You get a supply from all over the world.  Energy Supply Company is priced at $19.99 or less, plus $4.99 shipping and handling, and is sure to give a jolt to whoever receives it.
When it comes to tea, Simple Loose Leaf simply cannot be beat.  There is something about loose leaf tea that just comes across as so natural and healthy.  Whether your gift recipient drinks tea regularly with meals as many do, or just enjoy the occasional cup to relax, Simple Loose Leaf is where it is at.  And, at a price point of just $9 + shipping and handling, it is definitely one super affordable subscription box.
If the person you are thinking of gifting has a sweet tooth, then Apothecary Soda is the place for you.  You get craft, gourmet sodas, and select either a 3 or 6 month subscription.  Each month, a box of 10 bottles of 10 different flavors are shipped.  And this is without any repeating flavors.  For the soda lover, this is a no-brainer.  You pre-pay for 3 months upfront for $60 + shipping, and you are all taken care of.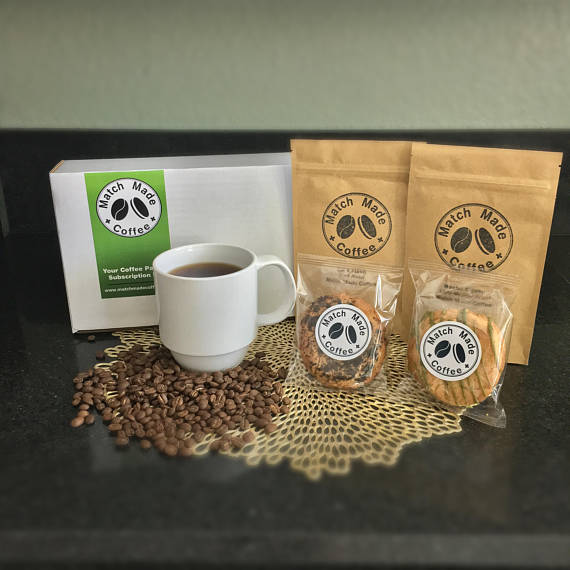 Match Made Coffee is for the coffee lover at heart.  Your gift recipient will receive 2 small batch, craft coffees.  But, that's not all.  Each box includes 2 gourmet cookies.  The gourmet cookies and craft coffees pair with each other in the same way that cheese may be paired with wines.  This brings out some of the hidden, underlying flavors.  Whether your special someone drinks coffee to power through a long work day, or simply to relax on the weekends, they are sure to enjoy what Match Made Coffee has to offer.  And, at $19.95 with free shipping, the price is solid as well.
---
Have we missed any top gifts for caffeine lovers?  Perhaps some that are not subscription boxes?  Do you think the next birthday, anniversary, or holiday season coming up would make for an awesome time to ship one of these boxes out?  Let us know in the comments!